Temple Emanu-El Brotherhood provides a variety of support services to the Temple. Membership is open to all men in the Temple. There are no other requirements or dues.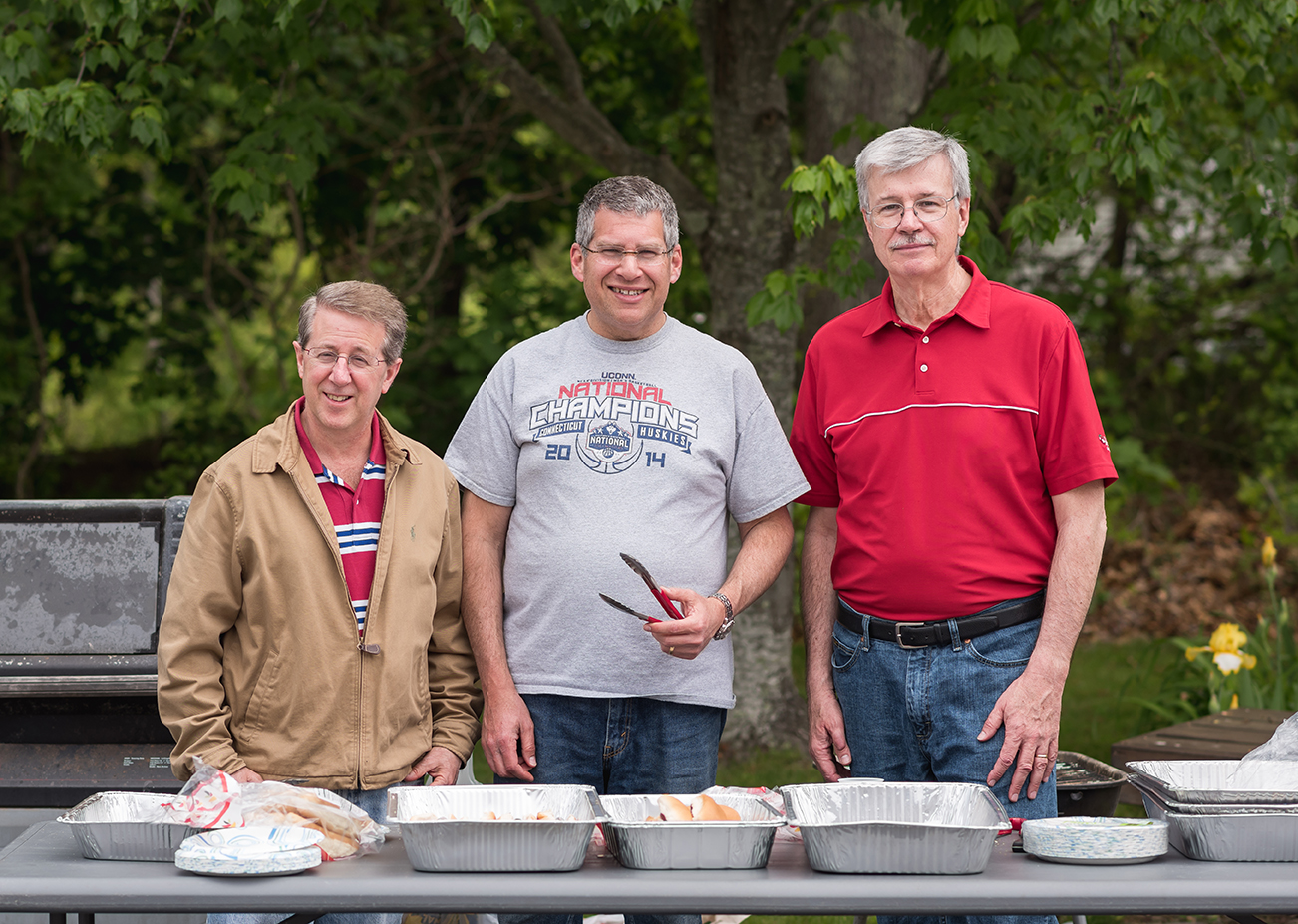 Brotherhood News
September 2020 Update
Hi Brothers and welcome to our virtual Brotherhood. As you are aware there will be no Sunday school in the building to start the year so we will not be able to meet on Sundays for Brotherhood Bagels. I am open to suggestions for how to stay connected during this Covid time while staying socially distant. If you have ideas for activities or events please email me at scottzettler@gmail.com
I hope that we will be able to get back together in person at some point during the school year, until then please stay healthy and safe and let me know if you would be interested in a ZOOM call or some other way of safely getting together.
Thanks, Scott


Italian Night is cancelled and Sunday Bagels is suspended. Due to the COVID-19 Virus, all Temple social activities through the month of March 2020 are being canceled. This includes events such as the Brotherhood Italian Night, committee meetings, Sunday bagels, etc. 
March News
Can you believe it's March, already? That can only mean one thing…it's Italian Night! On March 15 come join the Brother-hood for our annual Italian Night (flyer attached). Mike Reinhard and our Hood crew will be cooking up a storm all day to serve delicious Eggplant Parmesan and pasta with homemade sauce! Get out of the kitchen and get to the temple, it's always a great time and a great meal. We could use cooking help from the brothers so mark your calendar. 
Sunday, April 26 come have breakfast and learn everything you want to know about solar panels and how it can save you money! Presentation by Brian Kelleher, Trinity Solar. And please join us on Sunday mornings for Brotherhood Bagels; I hope to see you there! 
Scott 
Regular Brotherhood Activities
Arranging social activities
Breakfast service at the Annual Membership meeting
Building the Sukkah
High Holiday ushering
Man-B-Q
Monthly card game
Preparing and serving the annual Italian Night
Preparing and serving the annual Latke Dinner
Serving bagels and coffee every Sunday Morning during Religious School
Summer Outdoor Family Service and BarBQ
Past Activities:
Assisted in organizing trips to sporting events
Co-chaired the Progressive Dinner
Expanding informal summer picnics
Helped arrange and fund the 50/30 celebration of both the Rabbi and the Temple
Sunday Softball (involving the whole Jewish Community)
Related Pages:
Get Involved
Sisterhood
Social Action News