Temple Emanu-El Brotherhood provides a variety of support services to the Temple. Membership is open to all men in the Temple. There are no other requirements or dues.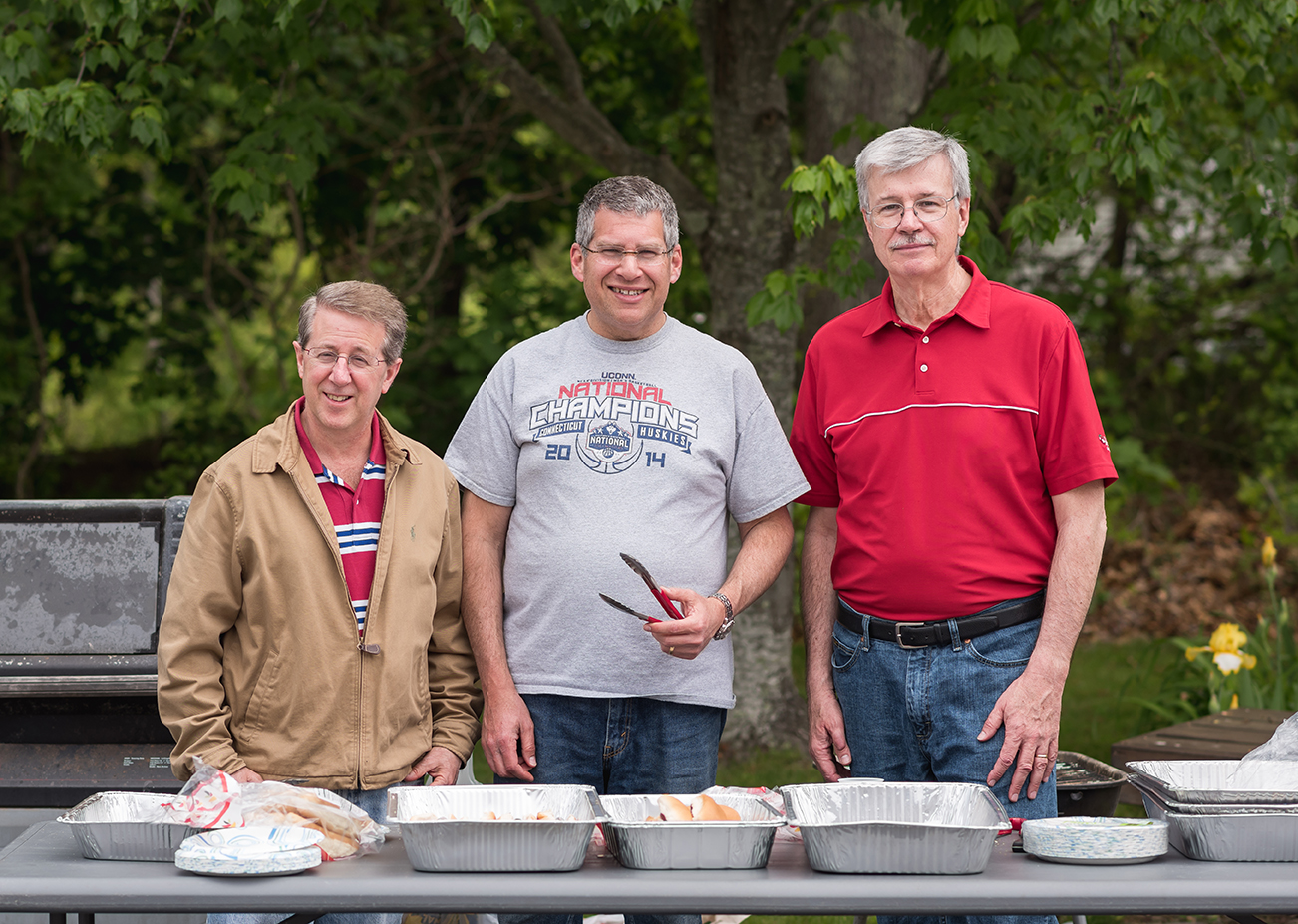 October 2019 Updates
Hi Brothers!  As you all know October is a busy month with the High Holidays and other festivals.  We are ushering and directing parking for each of the High Holiday services and we also serve dual roles as greeters and helping with security for these busy days. Please reach out to Scott if you would like to help out.  
The Brotherhood is also a co-sponsoring the Break-the-Fast this year, come enjoy food after a day of fasting
The Brotherhood is sponsoring the Friday night oneg the 3rd Friday each month, please consider donating some baked goods or fruit so that we can have a great oneg for the congregation.
Brotherhood Bagels continue on Sundays starting at 9:30 A.M. when religious school is in session.  We are keeping the price at a whopping $0, that's right, free bagels and coffee!  Please join us as we try to solve the world's problems or just talk about sports or other stuff, the more the merrier.
We will be building the Sukkah on October 13 at 9:30 and then will have a service at 11:30 followed by a bring your own picnic for the entire congregation.
Sam Winograd is organizing a Bro-B-Q to be held on October 20, 12:30 P.M., at Temple Emanu-El. All Brothers should watch your e-mails for more information.
We are looking forward to increasing participation in the Brotherhood this year and I am open to ideas and volunteers to organize an activity.  Ideas include bowling, go karting, and card games.  Please let me know if you are interested in any of these.
I hope to see you all at the temple this month and hope to get more active members this year, Happy New Year! 
Scott Zettler, President  
Regular Brotherhood Activities
Arranging social activities
Breakfast service at the Annual Membership meeting
Building the Sukkah
High Holiday ushering
Man-B-Q
Monthly card game
Preparing and serving the annual Italian Night
Preparing and serving the annual Latke Dinner
Serving bagels and coffee every Sunday Morning during Religious School
Summer Outdoor Family Service and BarBQ
Past Activities:
Assisted in organizing trips to sporting events
Co-chaired the Progressive Dinner
Expanding informal summer picnics
Helped arrange and fund the 50/30 celebration of both the Rabbi and the Temple
Sunday Softball (involving the whole Jewish Community)
Related Pages:
Get Involved
Sisterhood
Social Action News