Temple Emanu-El Brotherhood provides a variety of support services to the Temple. Membership is open to all men in the Temple. There are no other requirements or dues.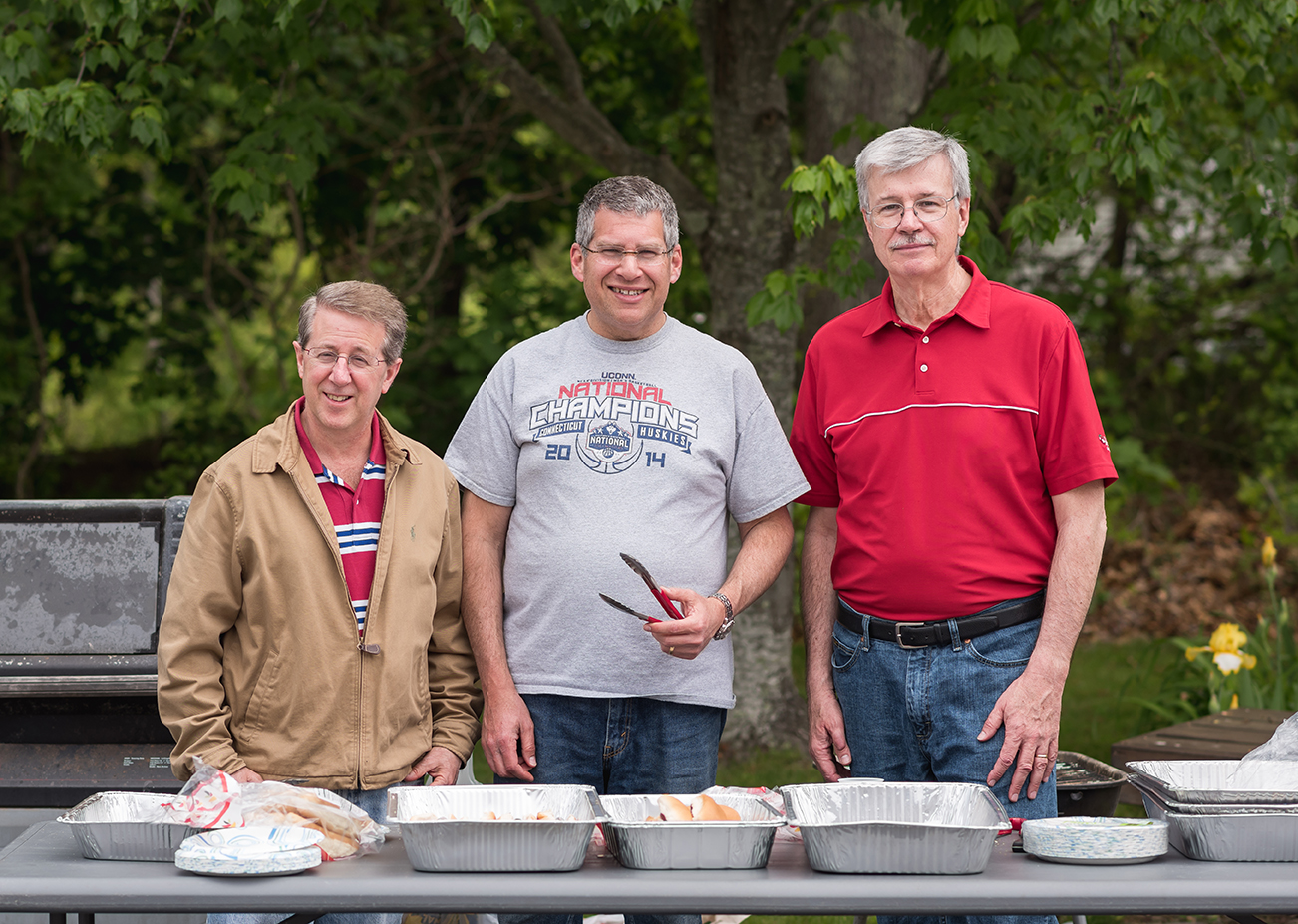 Caretaking Speaker Series
The Brotherhood of Temple Emanu-El is sponsoring a Caretaking speaker seriesin three sessions starting with:
PLANNING FOR PROBATEon Sunday, February 3, from 10:00 – 11:30 A.M. in the Social Hall at Temple Emanu-El Waterford. Probate Judge Jeffrey McNamara of the Niantic Regional Probate District will be explaining the documents and procedures of probate and will take questions from the audience. Probate Court User Guides will be available as well. Everyone is welcome and refreshments will be provided by the Brotherhood.
The second session, NAVIGATING TITLE 19, will feature Michelle Dempsey of Mystic on Sunday, February 24, again from 10-11:30 A.M. at the Temple. Her business, Title 19HELP, specializes in the area of Medicaid, specifically Title 19, and Michelle has worked in the field for 15 years. She will also address long-term care and nursing home issues. Hand-outs will be provided to lessen the need for note taking.
The third session, SENIOR RESOURCES, will present Joan Marshall of the Area Agency on Aging in Norwich on Sunday, March 3, from 10-11:30AM at the Temple. She will explore information and resources in this geographical area for the various needs of the senior population. Questions from the audience are encouraged.
Thanks to the Brotherhood for providing breakfast, and thank you, Michelle Snitkin, for coming up with the idea and making arrangements for the speakers.
Brotherhood "Italian Nite"
Mark your calendars, March 24, Brotherhood Italian Nite. Chef Mike Reinhard and his crew of merry men (were merry men Italian?) will serve up their delectable Eggplant Parmesan and all the sides. There might be entertainment, or maybe not. There may even be an announcement, or not. But the company is always good. I hope to see you there.
Regular Brotherhood Activities
Arranging social activities
Breakfast service at the Annual Membership meeting
Building the Sukkah
High Holiday ushering
Man-B-Q
Monthly card game
Preparing and serving the annual Italian Night
Preparing and serving the annual Latke Dinner
Serving bagels and coffee every Sunday Morning during Religious School
Summer Outdoor Family Service and BarBQ
Past Activities:
Assisted in organizing trips to sporting events
Co-chaired the Progressive Dinner
Expanding informal summer picnics
Helped arrange and fund the 50/30 celebration of both the Rabbi and the Temple
Sunday Softball (involving the whole Jewish Community)
Related Pages:
Get Involved
Sisterhood
Social Action News