The Sisterhood is an auxiliary group interested in sharing their talents and energy, while connecting with other women in the Temple Emanu-El community through intellectual, spiritual and social activities.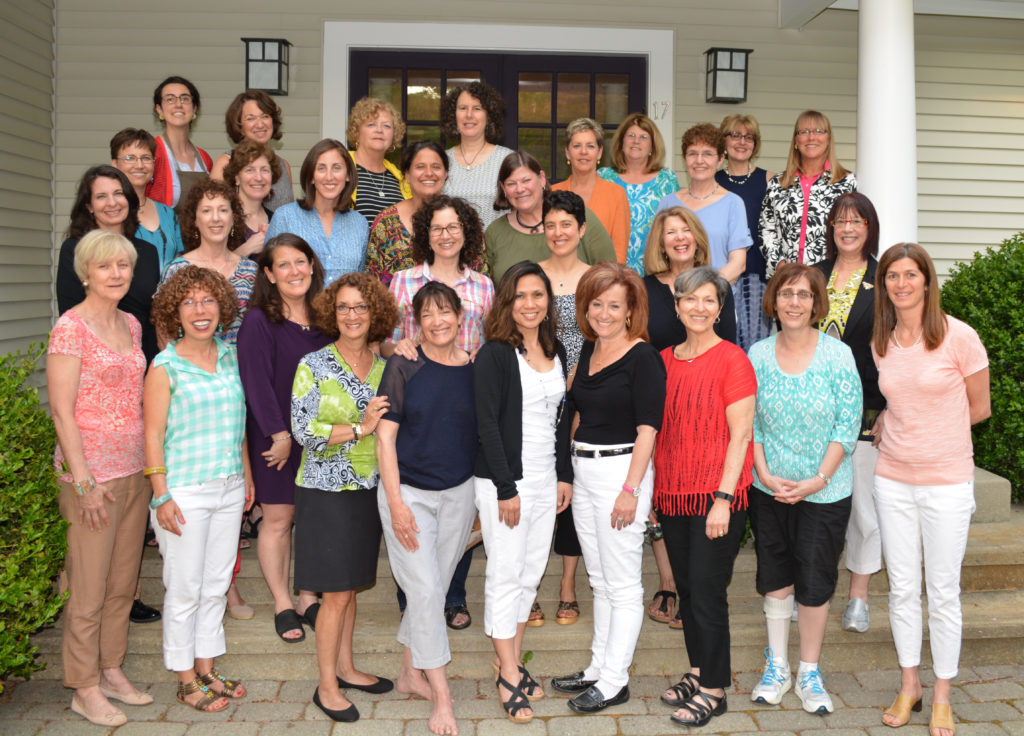 Upcoming Sisterhood Events
We had a wonderful Sisterhood Year End Dinner Party on Thursday, June 27th. Thank you to Caren Linden for hosting.
Our Spring Mah Jongg Tournament was on Monday, June 3.
Thank you to Iris Freeman, Robbin Alpert and Shelley Arenson – under their expert direction the Sisterhood held another successful Mah Jongg Tournament! Thank you also to all of the Sisterhood volunteers who helped with the food prep & serving, gave donations and helped with the creation of the beautiful baskets for the raffle. A fun day was had by all!
Temple Emanu-El Judaica Shop 

The Temple Emanu-El Gift Shop does not have regular hours during the summer. Appointments can be arranged by contacting judaicashop@tewaterford.org. Regular hours will resume in September when Religious School begins. 
It is not too early to think Hanukkah. The seasonal shopping starts in the summer. If there is anything in particular you would like to see please contact Susan Hausman at judaicashop@tewaterford.org
Kickoff Event

Follow-Up

Our kick-off dinner was fantastic, with almost 60 women getting together for a great dinner and camaraderie at Cafe Sol! 
Sisterhood Activities
Operating the Judaica Shop
Membership Kick-off and Year End Dinners
Apples and Honey for Rosh Hashanah after the Children's Service
Sending Chanukiot to all college students whose families are members of the Temple
Providing Oneg for Rosh Hashanah
Sponsoring dessert for one night of the Jewish Film festival
A dedicated Friday night Sisterhood Service
Mah Jongg Tournaments
Movie Nights
Sisterhood Dinner Club
Other Past Activities
Family hikes
Yoga classes
Zumba classes
Afternoon Tea
Trivia night
Book Club
Related Pages:
Get Involved
Brotherhood
Social Action News